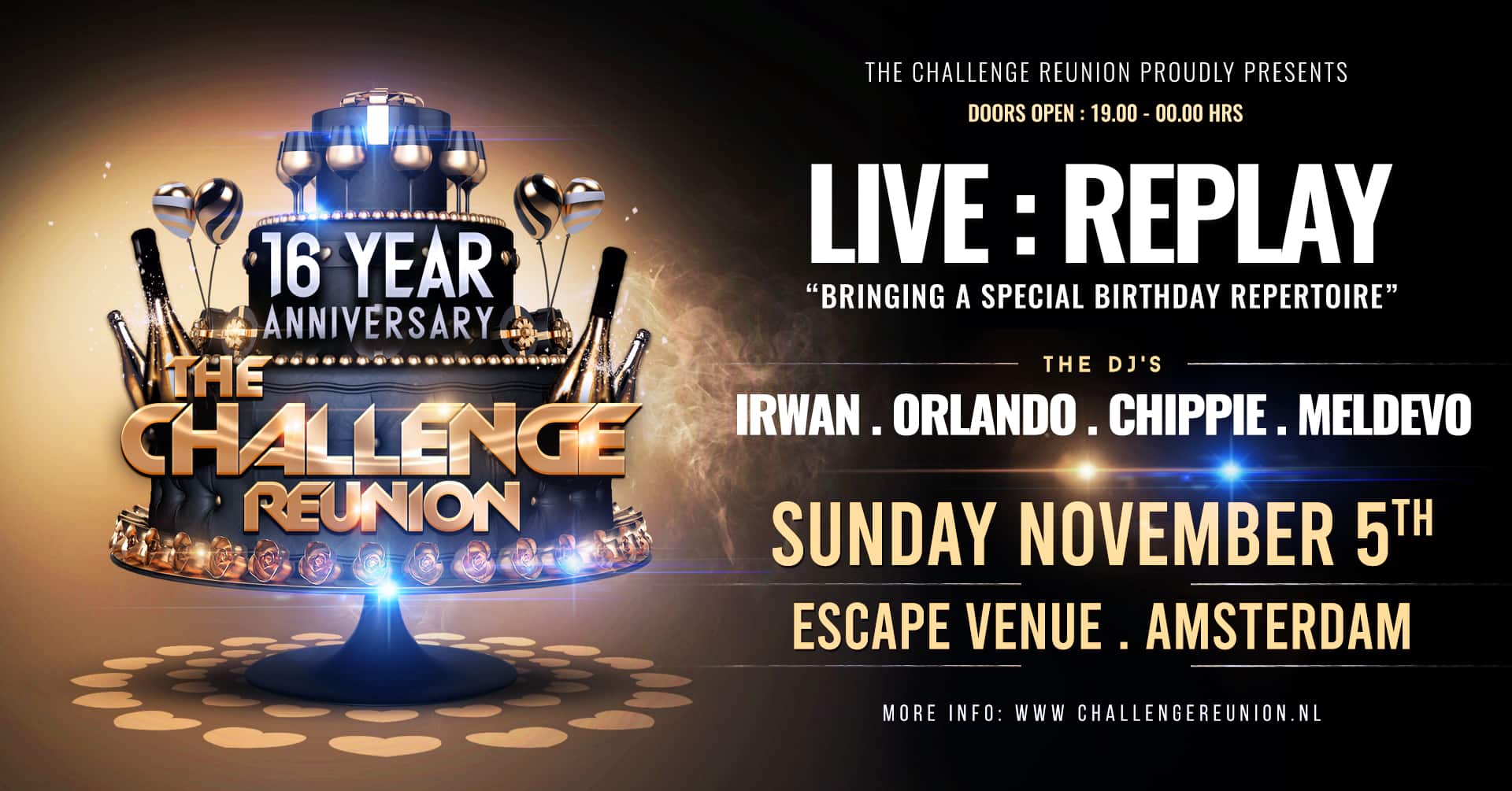 THE CHALLENGE REUNION 16 YEAR ANNIVERSARY
Please be ready, please be alert.
Op ZONDAG 5 NOVEMBER a.s. bestaat het mega populaire old school event THE CHALLENGE REUNION alweer 16 jaar. Al 16 jaar gedenken we Nederlands meest populaire discotheek everrrrr en dan voornamelijk de periode 1992 t/m 2004. Aangezien het de 16 YEAR ANNIVERSARY betreft pakt de organisatie flink uit met een speciaal aangepast optreden van REPLAY , GALAXY ROBOTS en top dj's IRWAN, ORLANDO, CHIPPIE, MELDEVO en MC Q-BAH.
The place to be ???? ESCAPE VENUE Amsterdam natuurlijk. Vip arrangementen zijn er weer in alle soorten en maten. Bel hiervoor rechtstreeks met 0654 210528
Voordelige earlybirds zijn vanaf donderdag 24 augustus verkrijgbaar op deze website.
Haal je ticket (s) a.u.b.op tijd , want vorig jaar was de anniversary uitverkocht.
EVENT : THE CHALLENGE REUNION
LOCATION : ESCAPE VENUE Amsterdam
DATE : ZONDAG 5 NOVEMBER a.s.
TIME : 19.00 – 00.00
MIN AGE : 26 +
URL : www.challengereunion.nl
INFO NR : +31 654210528